C&A was established in Athens in 2015. Our partners are Certified Public Accountants and members of the Greek Association of Certified Public Accountants, with expertise in the field of Audit & Assurance services in Greece as well as abroad by having been partners in some of the biggest audit firms (Big4). This is the reason we are confident, that the quality of our services can be compared to those of the largest firms in the sector.
Our provided services go beyond the limits of a typical audit of financial statements with sole objective the issuance of an audit certificate. Our aim is to create added value to our client, by creating a trustful relationship and maintaining open communication channels throughout the year.
Our company's dynamic is based on its personnel. The members of C&A are certified professionals with expertise in audit services and profound understanding of the challenges that organisations face in today's economic environment. They are also fluent in foreign languages and technologically literate, dealing with all the modern electronic tools and media in a perfect manner. Our main objective is for our staff to be able to identify issues and find appropriate solutions with flexibility in a timely manner and using critical judgement. In addition, we work with them to cultivate their creativity, as well as their ability to provide practical solutions.
Our reputation for excellence and integrity is our most precious asset and all our staff know that they are working to enhance both our clients' businesses and the future of our Firm.
Our company's founder is Antonis Papadopoulos, a certified member of the Greek Association of Certified Public Accountants and a member of the Association of International Accountants of the United Kingdom as well. His professional experience starts in the 70's when he started working in the United Kingdom, before moving to Cyprus and then to Greece. He has been associated with two of the BIG 4 audit firms but has also been a member of smaller audit firms.
Managing partner and co-founder of our company is Christina Papadopoulou, a certified member of the Greek Association of Certified Public Accountants. Her career started in one of the Big4 audit firms in Greece, where she evolved for almost 12 years, spending the last 5 years in Luxembourg, before she returned to Greece and took over the management of C&A.
Our executives are certified members of the Greek Association of Certified Public Accountants with an excellent knowledge of the Greek Accounting Standards as well as International Financial Reporting Standards. We all have extensive experience in auditing complex organisations and group of companies in various industries, such as tourism, consumer and industrial companies.
Our firm has exceptional clientele due to the quality of our services, the skills, experience and credibility of its members.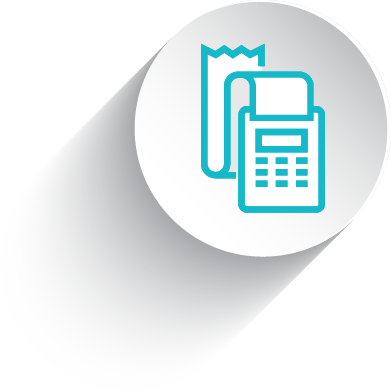 We offer our clients a cohesive bespoke service instead of a standard and ready-made package of services. This is accomplished by drawing on the expertise of our staff, whose experience gives us the opportunity to create an advanced and flexible methodology that will each time meet the unique needs of our clients.
The key element of our methodology is the attention given to understanding our clients and their business by studying not only the markets in which they operate but also the internal structure of the organisation and the controls implemented in order to ensure that the financial information is accurate.
Consequently, we are able to provide our clients with helpful advice in terms of effectiveness and efficiency of their organisations and their potential issues and development opportunities.
Some of the audit services rendered:
Audit of Single and/or Group Financial statements prepared based on Greek Accounting Standards or International Financial Reporting Standards (IFRS)
Statutory Tax Audit Engagements as required by local regulations
Due Diligence Engagements
Agreed Upon Procedures Engagements
Audit procedures for certification of investment completion as per current laws and regulations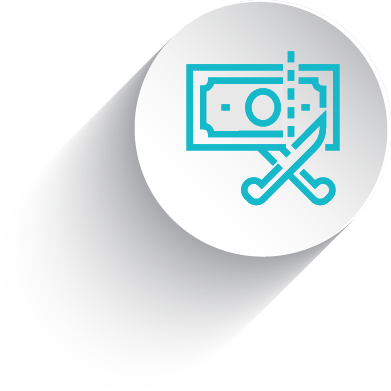 Our firm provides high quality consulting services to private companies of all legal forms as well as to Public or Government Companies.
Every project is treated with a unique and exclusive perspective. We make our best effort to provide practical and achievable solutions while protecting our clients' best interest.
We adhere to the highest international standards of independence and objectivity since we consider this a prerequisite for maintaining our good reputation and the trust we enjoy in the market.
Our consulting services include:
Our firm studies the sustainability of our clients' investments and provides sustainability and feasibility assessment reports required in order to be able to take advantage of developmental laws.
Companies seek valuation advice in a variety of situations to assist with strategic decisions, in support of M&A (Mergers and Acquisitions) negotiations, corporate governance or regulatory reasons, etc.
We are able to assist our clients by employing the valuation techniques most appropriate to the specific situation, with our work differentiated by our understanding of the economics of the underlying business to offer value added advice.
Mergers and Acquisitions are always accompanied by high expectations. We offer our clients a disciplined approach and bring our expertise to help them bring value to the asset that they are buying, while making their existing businesses more valuable. We help them build their Mergers and Acquisitions programs as a vector of growth. We will work with them to decide where to invest, how to take advantage of current market conditions and how to manage the executions of the deals they pursue.
Administrative and management audits
Our services include administrative and management audit procedures in order to identify management override of controls and any other issues.
Incorporation of business organisations
We offer services related to the incorporation of companies. Specifically, we:
Can assist clients in defining the appropriate legal form for the company taking into consideration the specific business plan, as well as tax regulation and other local or international legislation.
Incorporation of the company.
Organisation of the company's accounting department.
Provide advice related to investment motivations for doing business in Greece and prepare the relevant applications required by local authorities.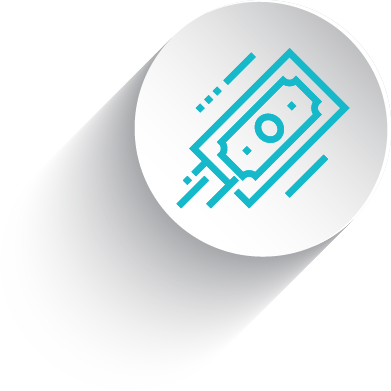 We undertake the accounting function ensuring that proper accounting records are maintained and regular and up-to-date reporting is available to the client.
These services include:
Maintenance of computerised accounting records
Preparation of payroll and submission of related tax obligations
Preparation and submission of annual tax returns
Maintenance of regulatory requirements of the Business Portal (GEMI)
Preparation of budgets and reports monitoring actual performance against budget
Supervision of accounting departments
Preparation of Financial Statements with local Accounting Standards or International Financial
Preparation of Group reporting and Group Financial Statements with local Accounting Standards or International Financial Reporting Standards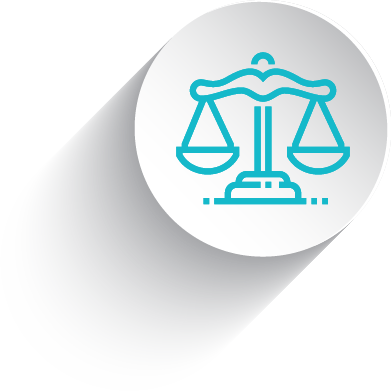 Our team can provide guidance to multinational and local groups of companies in developing their tax strategies that can maximise tax planning benefits and meet compliance requirements of local tax legislation.
Drawing from our experience we can provide tax planning and tax structuring audits in order to assess our clients' issues and find appropriate solutions and preventive measures. This can assist clients to meet their tax planning objectives and achieve cost efficiencies in line with each company's risk profile.
Our goal is to deliver comprehensive, practical solutions in tax planning that help multinational and local businesses meet their worldwide and statutory tax responsibilities.
Multinational organisations are operating in an environment of unprecedented complexity. The rising volume and variety of intercompany transactions and transfer pricing regulations, accompanied by increased enforcement activities worldwide have made transfer pricing a leading risk management issue. Christina is a Chartered Accountant with many years of experience as a member of Deloitte's audit department in Greece since 2004 and later in Luxembourg until 2016, where she was also in charge of the internal training of young professionals, specialised in facilitating the training courses for Auditing Standards. She is the co-founder and Managing Director of C&A since her return.
During her successful career, she has been engaged in the audit of complex organisations and groups of companies in various industries, such as service providers, telecommunications, advertising, as well tourism. Moreover, she has significant experience in auditing ship-owning and ship-management companies and industries with food and beverage production. She has performed several internal control audits on both industrial and service companies.
George started his career in 2007 by joining the audit department of Ernst & Young. Throughout his career he has led various audit engagements of high significance, such as Vivartia Group, Germanos Group, Intertech SA., Hewlett Packard SA etc. Additionally, he has participated in internal control implementation projects, one of which… 
… was the implementation of internal controls as per Sarbanes Oxley (SOX) requirements for Germanos Group. Furthermore, he has collaborated on similar assignments, i.e. special financial audits and business valuations of major companies, such as AlphaBank and Archirodon Group, as well as on a significant number of Accounting Standards transitions and conversions of financial statements to International Financial Reporting Standards (I.F.R.S.). Finally, George was exclusively in charge of the preparation required relating to the listing procedures of two Greek Companies on the Stock Exchange Markets of London and Nicosia. As of 2018, George is one of the lead partners in C&A audit services.
Konstantinos joined C&A as a Partner in summer 2019 and is exclusively in charge of the Company's branch in Thessaloniki. During his first career steps, Konstantinos joined the audit department of Deloitte, where he then remained for over 17 consecutive years and was the Senior Executive Director and Certified Public Accountant signing various assurance engagements.
Konstantinos has over 23 years of professional experience as an auditor, during which he has provided assurance services to entities and groups of companies in the production industry (food, chemicals, etc.), services (banks, advertising, etc.), commerce, hotels etc., some of which are Dodoni SA, Epirus Milk Industry, Eureka Hellas SA group of companies, Lafarge and Chipita Group companies, Northern Aegean Cannery SA, Souroti SA, Hellenic Defense Systems SA. E. etc.
Giannis is a Certified Public Accountant with many years of experience in audit. He started his career as a member of Deloitte's audit team in Athens where he remained for almost 12 years. Throughout his career he managed various engagements such as Motor Oil Hellas Corinth Refineries S.A. (Group auditor), Olympia Odos S.A., NOKIA S.A., Dixons South-East Europe S.A., General Motors S.A., Meeting Point Hellas S.A. etc.
Additionally, he participated in other advisory projects such as due diligence, valuations, and acquisitions. He also facilitated internal training courses for young professionals, as well as more experienced professionals, concerning the Auditing Standards and Internal Controls.  As of September 2021, Giannis is one of the partners of C&A.
Katerina is a Certified Public Accountant, with significant audit experience. She started her career in Deloitte's audit department in Greece in 2009 and joined C&A in 2018 and a partner since 2021. She has been involved in audit engagements of companies in various industry sectors…
… (i.e. oil & energy, construction, advertising, trading and commercial companies), as well as engagements for the assessment of internal controls as per Sarbanes Oxley (SOX) requirements. She is a Certified Member of the Institute of Certified Auditors in Greece as well as a Fellow Member of the Association of Chartered Certified Accountants (ACCA) – and is an expert in application of International Framework Reporting Standards.
Zenia started her audit career in 2014 and joined the audit department of Grant Thornton and then the audit and tax department of Audit Opinion and SOL Crowe. She participated in statutory and tax audit engagements of companies that operate in various industries, such as food industry, medical centers, advertising companies, etc.
Indicatively, she was in charge of the audits of Euromedica Group, Stergiou Family S.A., Citizen S.A., Fuji Film S.A., Infoworx S.A. etc. Since 2018, Zenia joined C&A and oversees major projects. Since June 2022 she is a Certified Public Accountant – Member of the Board of Certified Auditors and Accountants in Greece.
Katerina initiated her career in 2015 in the audit department of Deloitte Greece. Throughout seven years in Deloitte she participated in statutory and reporting audit engagements – under IFRS and Greek GAAP – of various industries such as oil and gas, renewable energy, travel and hospitality, financial institutions etc.
Indicative examples of the engagements, in which Katerina participated as a leader of the audit team, are Avinoil, Motor Oil Renewable Energy Group, TUI Hellas, hotels which belong to the Robinson Group, Worldbridge S.A etc. Moreover, she participated in the internal control audit as per Sarbanes Oxley (SOX) requirements in WPP Group. Katerina joined C&A in November 2022 as a Manager.
C&A is a recently established company with highly experienced and qualified personnel whose vision is to be part of a company that will take a lead in its industry. If you are interested in joining our team, please send your CV to hr@ca-audit.com
210 9575304 | info@ca-audit.com